Düsseldorf Gaming nimmt seit einem Jahr an der Uniliga teil und hat sich bereits in fast allen Titeln einen Platz in der 1. Liga gesichert. Dass hinter der Organisation von Düsseldorf Gaming jedoch nur Sedat 'xGuts' und Julian 'Ray' stecken, die alles alleine aufgebaut haben, vermutet man nicht.
Als 'xGuts' vor einem Jahr anfing zu studieren, beschloss er direkt eine eSports Organisation an der Düsseldorfer Hochschule zu gründen. Bereits in der Schule nahm er an Schulmeisterschaften teil und wollte auch während des Studiums seiner Leidenschaft weiter nachgehen. Er entdeckte das Team HHU, welches bereits in Counter-Strike teilnahm. 'xGuts' gründete Düsseldorf Gaming und fand mit 'Ray' einen Verbündeten, der ihn seitdem bei der Organisation unterstützt.
Hochschulsport und
Partner
Auch auf der Hochschulsport Webseite der Heinrich-Heine-Universität (HHU) und Hochschule Düsseldorf (HSD) kann man die Organisation Düsseldorf Gaming bereits unter "eSports" finden. "Wir haben den Vorsitzenden des Hochschulsports kontaktiert und ihm erklärt, wer wir sind. Die fanden das gut und teilen auch auf Social Media unsere Beiträge." erklärt Sedat. Auch einen großen Partner haben sie bereits an ihrer Seite: Die Techniker Krankenkasse.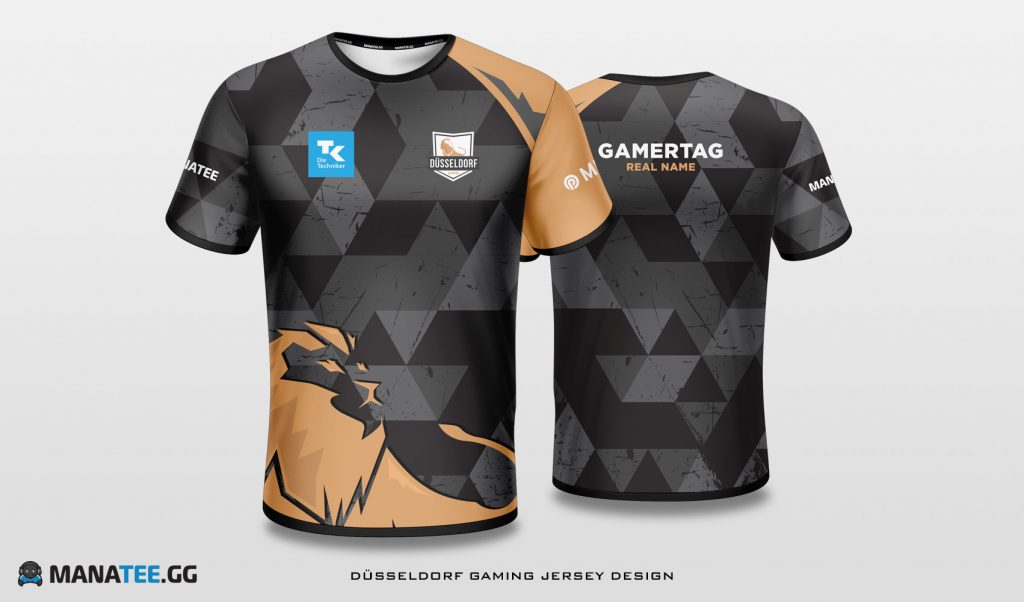 "Am Anfang war es schon das schwierigste überhaupt Leute zu finden. Allerdings gab es vorher schon einen Ambassador an der Uni, der uns kleine Grundsteine gelegt hat." erzählt Sedat. Einen Discord gab es auch schon, allerdings waren dort nur sehr wenige Leute. Nachdem 'xGuts' und 'Ray' immer mehr Werbung auf einem Informatik Discord der HHU und durch Flyer an der HSD machten, schlossen sich ihnen immer mehr Gleichgesinnte an. 
Allerdings gab es beispielsweise bei den Flyern immer wieder Probleme: "Shooter durften darauf nicht abgebildet sein, deswegen mussten wir die Flyer wieder abändern." erklärt Sedat. Auch während der Off-Season ist es immer schwer die Leute zu motivieren, weshalb beide froh sind, dass die Winterseason startet. 
"Also wer uns bis jetzt noch nicht auf dem Schirm hatte, sollte das ändern. Wir haben jetzt bereits unser zweites Team in der 1. League of Legends Liga und wollen aufs Treppchen!" verrät Julian. In der Sommerseason nahmen sie zum ersten Mal in der 1. League of Legends Liga teil und sicherten sich direkt einen Playoff-Platz. Im Viertelfinale trafen sie auf AIX eSports Schwer und mussten sich 3:1 geschlagen geben.