In Zusammenarbeit mit der Hochschule Mittweida veranstalten wir erstmalig den Freshman Cup – Spieler der Zukunft in League of Legends. Der Cup richtet sich an alle neuen Studierenden aus dem ersten und zweiten Semester und findet vom 14. bis zum 21. November statt. Die Anmeldungen sind bereits eröffnet!
Bis zu 32 Teams können am Freshman Cup teilnehmen, wobei die Teams nur aus Erst- und Zweitsemestern bestehen dürfen. Ihr müsst nicht unbedingt alle von einer Hochschule kommen. Pro Team dürfen sogar drei verschiedene Hochschulen vertreten sein. Sollten sich tatsächlich mehr als 32 Teams anmelden, wird die Anzahl der Teams pro Hochschule begrenzt, damit möglichst viele Hochschulen vertreten sein können.
Wenn ihr teilnehmen möchtet, aber noch kein Team habt, dann schaut gerne auf dem Freshman Cup Discord vorbei. Dort könnt ihr auch nach weiteren SpielerInnen suchen und euch so ein Team zusammenstellen. 
In der Vorrunde vom 14. bis zum 21. November treten dann die Teams im Best-of-1 mit Double Elimination gegeneinander an. Das ganze wird auf dem Twitch Kanal der Hochschule Mittweida übertragen. Die Finals am 28. November werden ebenfalls online ausgetragen und auf dem Twitch Kanal der Uniliga im Best-of-3 gespielt. In den Pausen zwischen den Spielen gibt es interessante Diskussionsrunden über den Stand des eSports mit Gästen aus der Branche, unter anderem mit Markus Bonk von ad hoc gaming. 
Organisiert wird der Freshman Cup durch Studierende der eSports und Games Marketing Vertiefung der Hochschule Mittweida. Durch die Kooperation mit der Uniliga wird dabei eine deutschlandweite Vernetzung studierender eSportler geschaffen. Diese ermöglicht es direkt nach Studienbeginn League of Legends SpielerInnen aus ganz Deutschland kennenzulernen und sich in bestehenden eSports Vereinen zu etablieren.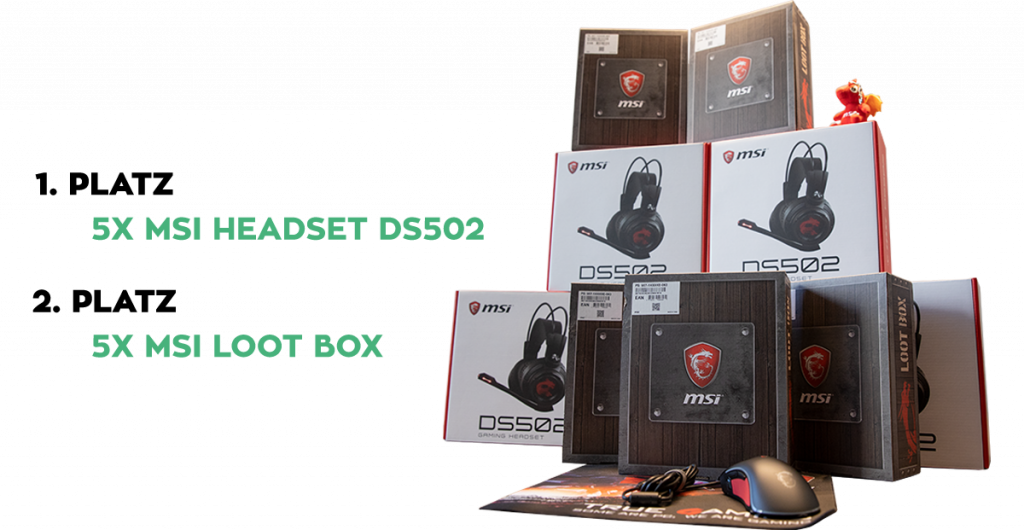 Alle Daten auf
einen Blick
Platz 1
5x MSI Headset DS502
Platz 2
5x MSI Loot Box
Das Turnier wird von uns und der Hochschule Mittweida live auf Twitch übertragen.
Schaltet ein auf
Insgesamt 32 Teams
Der Freshman Cup richtet sich an alle Erst- und Zweitsemester
Pro Team dürfen drei verschiedene Hochschulen vertreten sein
Anmeldeschluss: 13. November 2020 – 20:00 Uhr
Vorrunden: 14. & 21. November 2020
Finale: 28. November